We build beautiful websites that work.
Attracting the right kinds of customers to your Spokane business starts with the perfect web design.
The Spokane web design agency you can trust.
Your website is your company's first impression to the world, and it's important that it's a stellar and lasting one. 2Dudes knows exactly what your individual website needs in order to attract and retain customers. Our Spokane web design projects don't start with a template, we create custom websites with your business goals and customers in mind.
Today it is simply not enough to have a website. You need a website that stands out, that can act as a resource for customers and that perfectly showcases your products and services and everything you have to offer. When you don't have a website that is designed with this in mind, you are driving potential customers away into the arms of your competitors.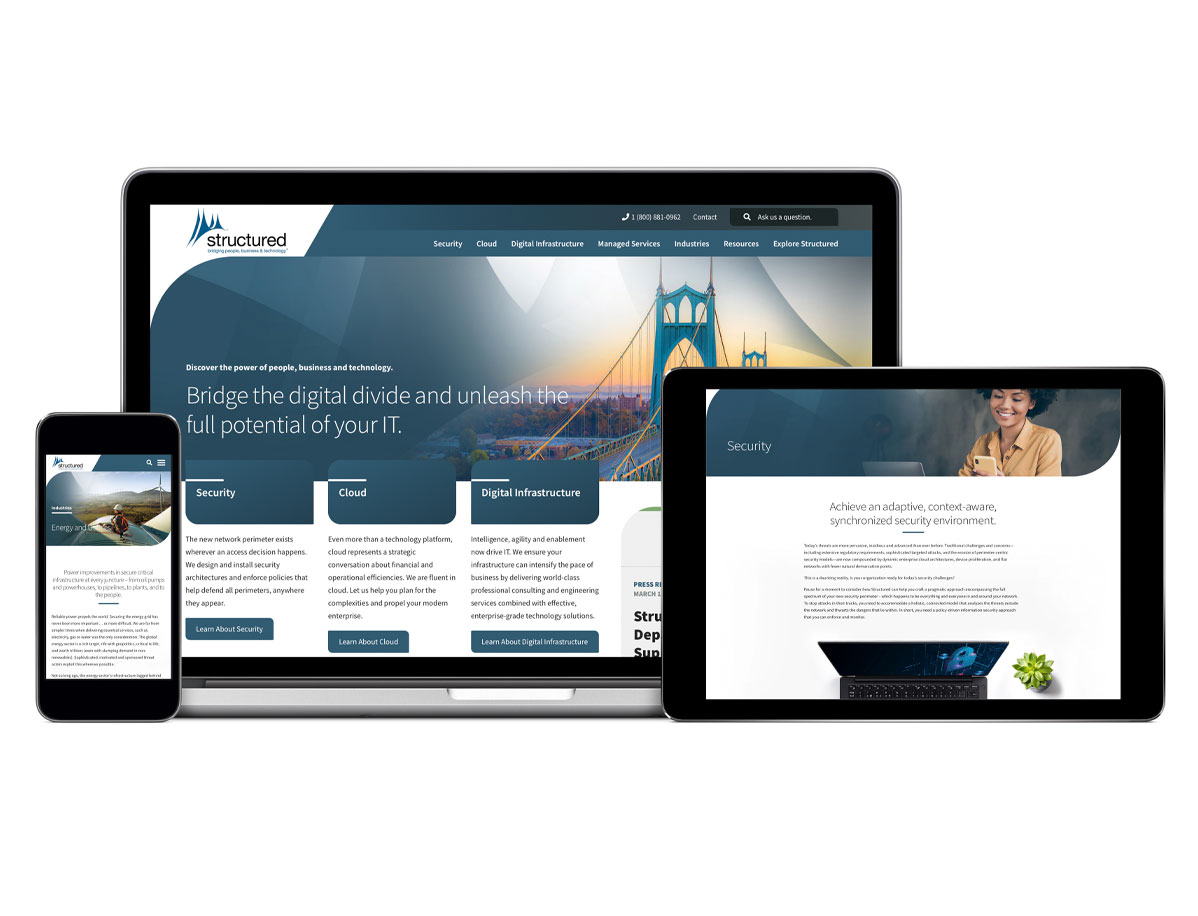 Web Design Services.
When you trust the Spokane web design company, 2Dudes, to build you a new website, you can count on the following services:
Sitemap and Website Structure
Our team will dig deep into your business to figure out exactly what your website needs to be effective. Great plans lead to great projects.
From your brand logo – to your color choices – to your photography we are there to make sure the essence of your business is captured.
Content Strategy
We will plan and execute all of the content on your website. From text and copy to souring the right images, our team is there for you.
Responsive Web Design
Mobile and Responsive Design are not only ranking factors on Google but they are important because about 50% of traffic online is now mobile!
UI/UX Design
Everything we design has a purpose. Our goal is to get your users to interact with you and your website so it's designed with purpose.
We will build out everything that we design. We choose to build on WordPress because it's an incredibly powerful content management system.
Website Animations
We will find gentle and sensible ways to include motion and animation into your website design. This helps guide users around your pages.
Sometimes we're creating custom animated SVGs, sometimes we're building infographics. Whatever you need visually, we've got you covered.
Custom Landing Pages
Running a Google AdWords or Facebook paid campaign? We can provide you with an awesome landing page to help you convert optimally!
With our Website Maintenance and Care Plans you're never stranded. We keep it safe, secure, up to date and maintained like a finely tuned machine.
Search Engine Optimization (SEO)
A Search Engine Optimized website that uses SEO Best Practices to make sure the search engines know how to find your site.
Having Fun
We have fun doing this. We want you to enjoy the ride as well.
Spokane website design examples.
Are you a business owner looking for Spokane, WA web designers? 2Dudes is the web design company for you! Check out our work examples below for how we've helped business owners like you.
Spokane Teaching Health
Fully accredited institutional sponsor of medicine.
Wild Walls
Spokane's premier indoor climbing gym and yoga studio.
Untamed Construction
Custom construction and renovation are a delicate balance of function, aesthetic, and budget.