We build beautiful websites that work.
Attracting the right kinds of customers to your Sandpoint business starts with the perfect web design.
The local Sandpoint web design agency you can trust.
Your website is your company's first impression to the world, and it's important that it's a stellar and lasting one. 2Dudes knows exactly what your individual website needs in order to attract and retain customers. Our Sandpoint web design projects don't start with a template, we create custom websites with your business goals and customers in mind.
Today it is simply not enough to have a website. You need a website that stands out, that can act as a resource for customers and that perfectly showcases your products and services and everything you have to offer. When you don't have a website that is designed with this in mind, you are driving potential customers away into the arms of your competitors.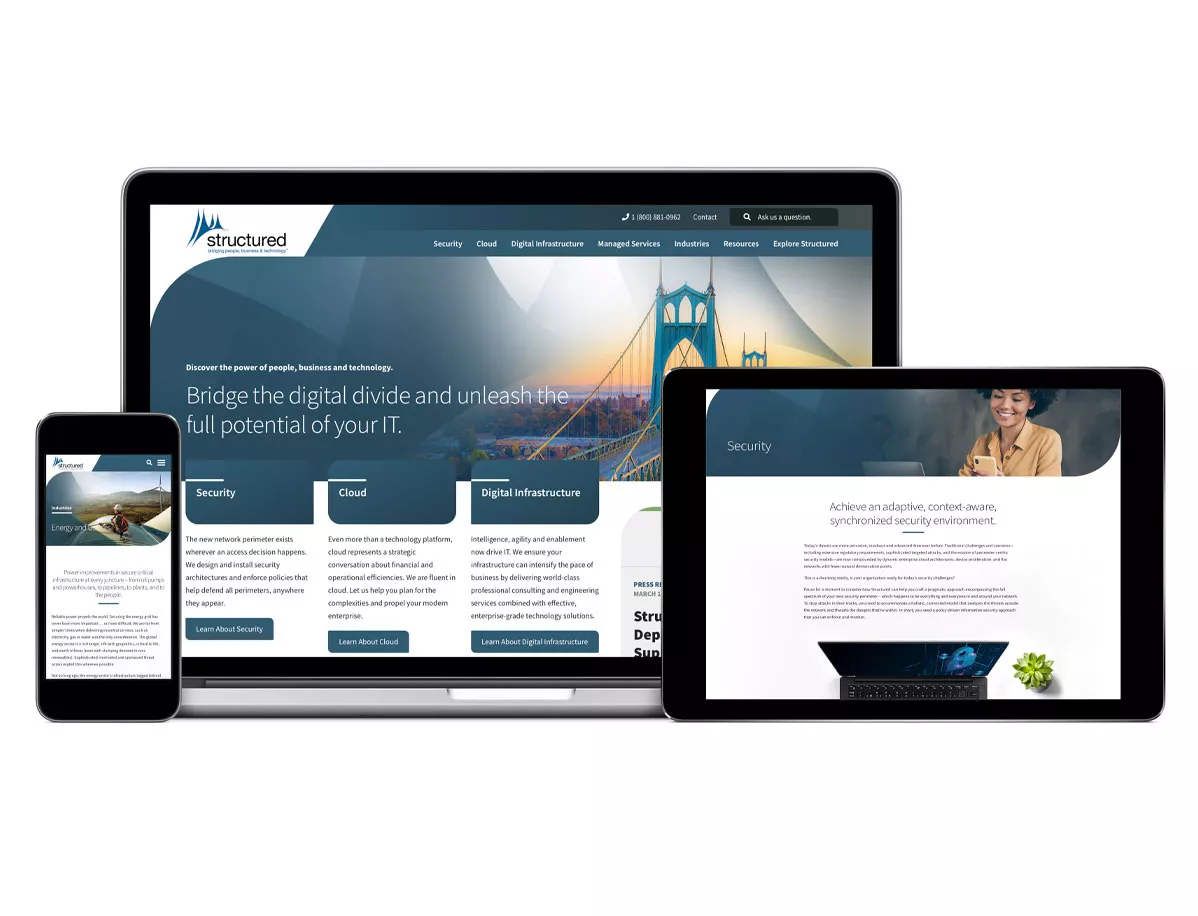 Web Design Services.
When you trust the
Sandpoint, ID

web design company, 2Dudes, to build you a new website, you can count on the following services:
Sitemap and Website Structure
2Dudes will study your business and your competitors to figure out exactly what your website needs to be efficient.
Create or refresh your identity to establish your brand, inspire your team, and drive customer engagement.
Content Strategy
If your website is the front door to your business, your other online touchpoints are windows. A comprehensive plan is imperative in today's digital world.
Responsive Web Design
2Dudes designs with all screens, technologies and operating systems in mind. Also, our websites adhere to digital laws and regulations such as cookie access (chocolate chip anyone?), ADA requirements, and others.
UI/UX Design
It all starts with strategy. Before we build the website of your dreams, we put the extra effort into building a foundation for success. Once we have the foundational website plan established, the fun can begin.
Our web development team has extensive experience in creating web pages that are easy to access, seamless to navigate, and, let's face it, really, ridiculously cool.
Website Animations
We marry the website plan and graphic design within elegant movement to create a website that delights and exceeds all expectation.
Creating visual content to communicate messages has been critical for building interpersonal connections since the painted cave days. 2Dudes can design apparel, collateral, business cards, letterhead, reports, advertisements, and more to make sure the physical matches the digital.
Custom Landing Pages
Running a Google AdWords or Facebook paid campaign? If you don't manage your online presence with precision and diligence, someone else will tell the story for you – and you may not like the result. 2Dudes can help.
With our Website Maintenance and Care Plans We'll take care of the website so you can take care of everything else. 2Dudes Website Hosting is safe, secure, up to date and always maintained.
Search Engine Optimization (SEO)
Keyword Research to find the best keywords to implement
Specific on-page SEO checker that recommends improvements to existing content
Google ranking position tracking for specific keywords
Backlink Analytics (which sites are linking to you)
SEO Competitor Analysis (We can run the audit on your direct competitors to see how they rank as well)
Having Fun
What if we loved what we did, every single day?
This lingering question drove long-time friends and colleagues Trevin Spencer and Nick Sackman to relinquish their corporate jobs and create 2Dudes Digital Design, a website development company devoted to building great websites and great relationships.
Ready to be inspired?
Are you a business owner looking for Sandpoint, Idaho web designers? 2Dudes is the web design company for you! Check out our work examples below for how we've helped business owners like you.
Spokane Teaching Health
Fully accredited institutional sponsor of medicine.
Wild Walls
Spokane's premier indoor climbing gym and yoga studio.
Untamed Construction
Custom construction and renovation are a delicate balance of function, aesthetic, and budget.
Let us show you the difference when you have 2Dudes on your side every step of the way.